Learn how to launch a business with Print on Demand - with 0 experience for free!
A $100,000 case study
Meet your hosts
Andrew Strauss

Strategic Partnerships | jumper.ai

Andrew has passion for all things e-commerce and has made his mission to help as many people to create there own brand with jumper and POD so they can have the freedom they want. He believes that engaging and sharing is the best way to flourish entrepreneurs. When it comes to selling, scale and growing a business, you should all the right training and mentorship so that you can pass on that knowledge to the next budding entrepreneur.

Markus Evers

Entrepreneur & POD Expert

Markus is the creator of multiple 7 figure dropshipping stores in the print on demand space, and runs a Facebook group "Shopify/Dropshipping Entrepreneurs " with close to 10,000 daily active members. He currently also runs the highly successful "Master Marketing Academy" teaching people just like you how to grow and scale their POD business. Markus is a sought-after e-commerce growth hacker & marketing advisor, and his in-depth knowledge will be transferred in this exclusive step by step training. At the end of this course, you'll walk away with the power of Markus and his knowledge to build and scale your print on demand business with jumper.
Sessions
In this course, we show you every step of the process, from research to marketing to product design. Every episode is detailed with the opportunity to ask us all your questions.
Register and learn
POD Groundwork to success
Setting up your POD sales channels
Creating award winning designs
Scaling and growing your ads
Talking to your lists via powerful marketing tools
Going beyond Facebook and taking your POD sales other social media platforms
Building brand engagement and getting reviews
Live Q&A's
Each episode will have a live POD session with Andrew and Marcus. You'll be able to ask all of your burning POD questions no matter where you are in your POD journey.
Hands on Learning
What's learning without a little homework, right? Complete tasks as you follow the $100,000 case study. This will help your learning stick!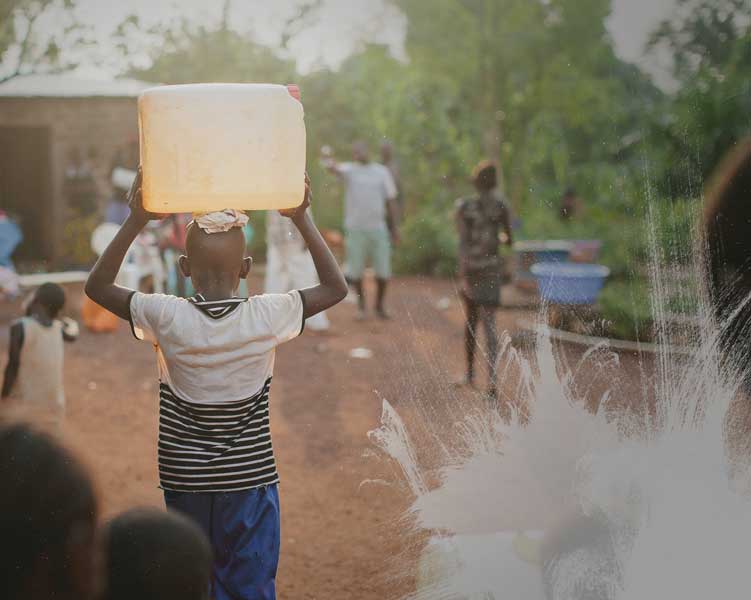 Pledge to give back more.
Beyond helping you learn and achieve heights with our $100,000 case study, we will also donate every dollar we make from our POD products to the Water for Good charity, which helps communities in central Africa to establish sanitation best practices, improve agriculture, and empower people to get sustainable clean water access.
We're on a journey to $100,000 - one product at a time!
Sign up now to start building your freedom and learn everything you need to know about creating and running your own print on demand brand