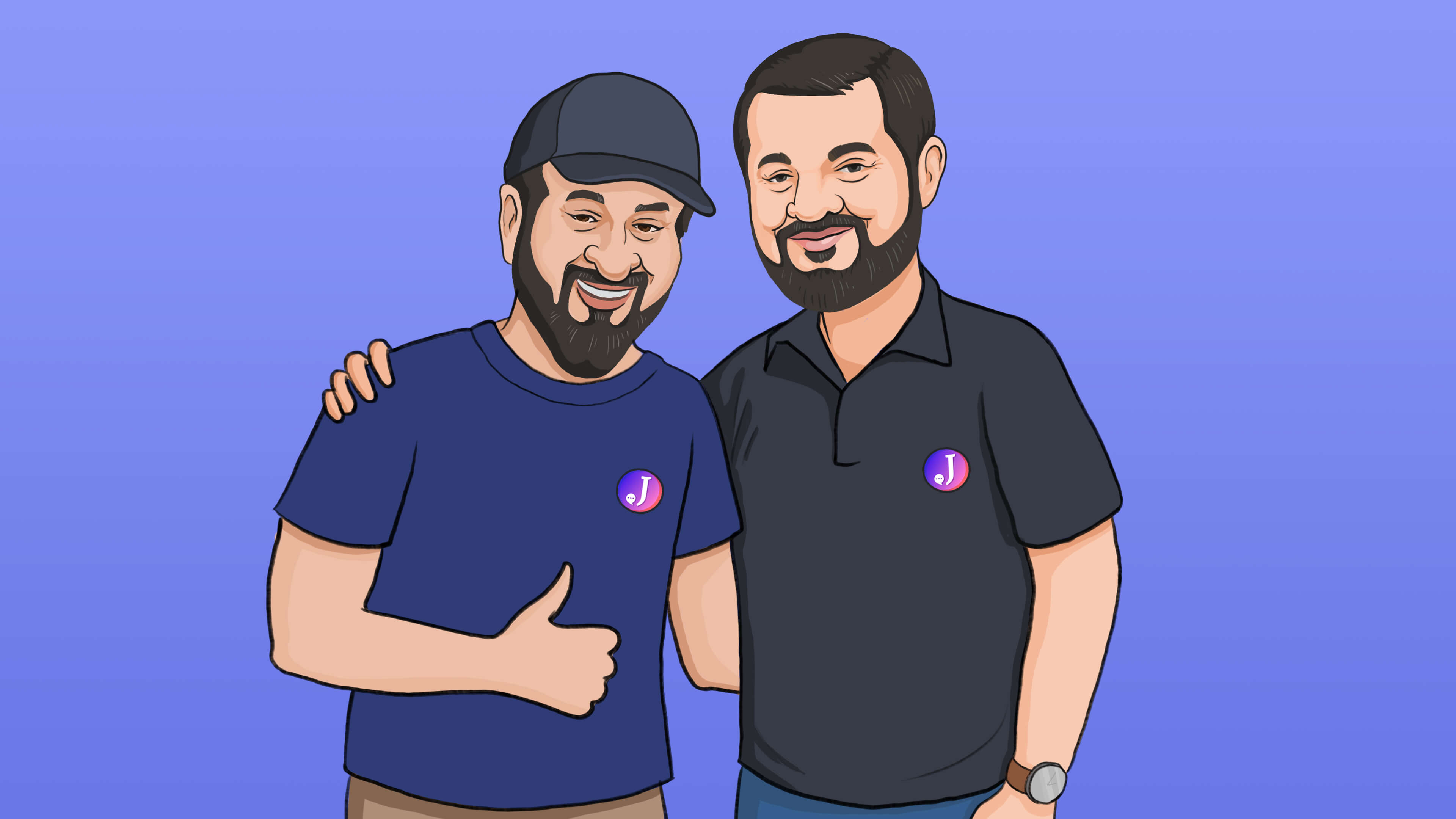 Joins
During August of 2016, we sat on our bean bags in our tiny offices at Oshiwara, Mumbai coming up with ways to shorten engagement to purchase cycles on social media. Truth be told, we hit the bullseye when we reimagined how messaging and commerce could be integrated to solve this pain point shared by almost all brands across the world.
Leveraging the power of messaging was complementary, and blending the human touch with it, mandatory!
Soon we realized the enormous global market opportunity evolving around Conversational Commerce and we decided to move to the hub of innovation in Asia. On March 17th, 2017, Jumper took its first baby steps in Singapore at an accelerator with a handful of teammates who had an innate drive to innovate. A couple of days later, we stood overlooking Lau Pa Sat with the Bay in the backdrop smiling at our startup's vision.
Today, about four years later, we have successfully worked with businesses worldwide and couldn't be more proud to have paved the way for end-to-end conversational commerce, leading from the front. We met some amazing people along the way who wholeheartedly trusted us and ventured out for the first time in the Conversational Commerce ecosystem.
Jumper crossing paths with Vonage was nothing short of a fortunate stroke of serendipity. We wanted a partner who shared the same vision and a mission to empower businesses big and small. We saw the same fire in the Vonage leadership and broader team.
Today, we are proud to announce that we have been acquired by Vonage, and together we look forward to taking the cutting-edge tech and experiences Jumper has built over the years to each and every corner of the globe.
What does this mean for existing Jumper.ai customers you ask?
With the backing of a public company with approximately 2,000 employees, more than a million registered developers, 300 patents and counting, and experience serving businesses of all sizes worldwide, we have a tremendous opportunity to create new, amazing customer experiences, leveraging Jumper technology and the global capabilities of the Vonage Communications Platform.
We have been proud to serve you, and we look forward to continuing our relationship for many years to come. We're not slowing down, we're doubling down!
What does this mean for customers of Vonage?
You've seen messaging and communications. Now, meet commerce on these channels. Experience the power of conversational commerce, enhanced messaging APIs, payment integrations and so much more. Don't just talk to customers - converse, engage and transact with them where THEY are!
Lastly, we couldn't have been here without the belief of our investors, midnight oil burnt by our teammates past and present, friends and family members who supported us - you know who you are!
A big shoutout to our customers who dared to do things differently and our partners who are our most loyal brand ambassadors!
Jumping into the future with you,
/Yash 'Jumpman' Kotak - Founder & CEO
/Chirag 'CK' Kotak - Co-Founder & COO
.. and the entire Jumper Team, which is now proudly a part of Vonage!